LMS Certification
Certification can be a daunting task for any organization. Discover the one-of-a-kind benefits of our LMS Certification here.
Certification is complicated. Making sure you can trust in the skills and competencies in your organization is one of the great drivers of LMS adoption. Thinking Cap has served Associations and Highly regulated Medical and Pharmaceutical Organizations for over a decade. This experience shows in the rich Certification tools we can provide.
Automated Certification
Maintain certifications automatically by setting an expiration. Allow the LMS to manage the process of re-enrolling your learners and notifying them in advance.
Automated tracking of certification schedule.
Automated re-enrollment with a variety of scheduling options
Email notifications to learners of upcoming certifications
Reports on the certifications and their expiry
High Fidelity Credit Issuing and Reporting
Thinking Cap allows you to define any number of Credit Providers. Each Provider may have any number of Credit Categories and rules around how credits may be issued. After working for many years within the Continuing Education community we have developed the richest credit issuing system of any LMS. Many unique scenarios are supported in Thinking Cap including:
Credit categories
Allowing issuing of credits across multiple categories while enforcing a set maximum.
Credit statements
Provide automated credit statements will all necessary information for your learners to report the credits they have earned.
Manual claim vs auto awarded
Settings for if credits are automatically issued upon completion or if credits must be claimed by the user.
Award the max or less
Settings to allow for learners to be issued either the maximum credits or a smaller amount of credits.
Time-based maximums
Set System wide limits to control how many credits can be earned in an hour, a day or an instructor-led session.
Credits for facilitators and presenters
Define rules to assign credits to your facilitators, presenters, speakers and reviewers.
Granular credits
Define the increments of credits that may be issued to 3 decimal places.
Automated reporting
Integrations into several reporting agencies, such as ACPE and BPS, to automatically report on the credits earned by their members.
As our customers find new scenarios, we will be there to support them. Add to this a track record and willingness to develop the needed Web Services for reporting to your Certification Partners and you will see why Thinking Cap is the fastest growing Association LMS.
Certificates of Completion
Thinking Cap allows you to create any number of PDF Certificates and gives you total control over the look, feel and content of those certificates.
More than just creating certificates we give you ultimate control over how they are issued. Thinking Cap gives you the power to assign one or more Certificates to users based on rules about who those users are and their performance in the Activity.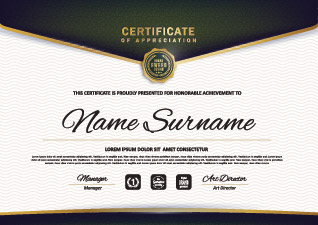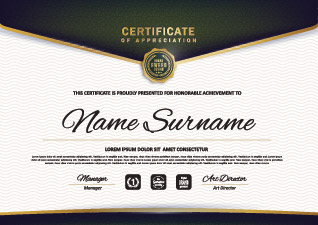 Open Badges
Award Badges that can travel with your learners. Reward accomplishments with 100% verifiable digital badges. Where Certificates are formal Badges are great to for skills acquisition and general support of Learner achievements.
Thinking Cap fully supports the Open Badge Standard and can let you Sign and "bake" your own badges. Learn more about Open Badges
Prerequisites
Certification can form a web of dependencies to drive the skills development journey. Thinking Cap support's detailed Prerequisite rule sets that allow for rules based on achievement, "freshness" as well as a mix of optional and required Prerequisites. Prerequisites can be created for subsequent enrollments as well to support re-Certification.